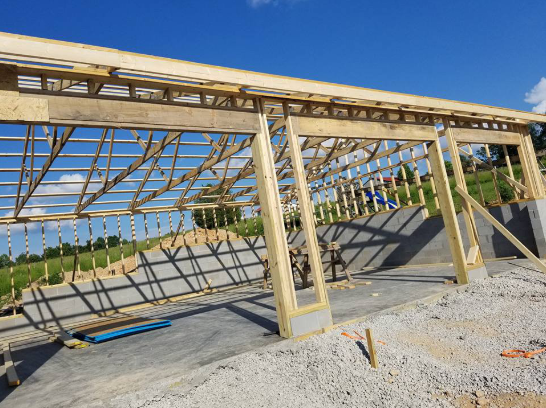 Summertown Construction is a metal building contractor that services Columbia and the surrounding areas. The company works with retail, construction, manufacturing, and agricultural property owners throughout southern Middle Tennessee, including Lawrenceburg and Pulaski, and is one of the area's only fully authorized dealers of A&S Steel Building Systems.

According to Summertown Construction, A&S Building Structures are a low maintenance and affordable option for anyone needing an open and flexible space. There are many different types of steel building including long-bay, single slope, and lean-to, and they can serve a variety of purposes from retail space to equipment storage.

Aviation and crane buildings

The metal building contractor notes that steel buildings are popular in the aviation industry since they can be built with wide doors and ample overhead and storage space to accommodate large or multiple aircraft. In an aviation setting, an A&S Steel Structure can serve to house planes when they are not in operation or as an all-weather service center when mechanical updates or general maintenance are required.

For operations that require heavy lifting, Summertown Construction offers crane systems. A&S is one of the world's best-known crane building supplies, and it is not unusual to find a 100-ton crane building with the A&S name. Different types of crane system include monorail, jib, and bridge.

Symmetrical and unsymmetrical options

As the leading metal building contractor in Columbia and Lawrenceburg, Summertown Construction knows that a single design is not right for every metal building application. For this reason, both symmetrical and unsymmetrical options are available. A gable symmetrical building is typically prefabricated off-site as much as practical. They might be a simple post and beam construction or designed with a rigid interior frame if future expansion is probable. A cable unsymmetrical building may be built much the same way. Both symmetrical and unsymmetrical buildings are less labor-intensive and are affordable when budget is a concern or when multiple buildings are necessary.

Single slope

A single slope building is ideal for mini storage, small office complexes, and strip malls. Since water only flows to one side, these low-rise buildings can meet requirements when one-way roof drainage is needed. A column-free interior means that floorspace can be maximized without sacrificing structural integrity. Many small business owners in Columbia have chosen single slope construction.

Other options

Summertown Construction offers lean-to additions for building owners with an existing structure that need additional floor space. The metal building contractor explains that lean-tos in part depend on support from the original structure. Longer bay buildings are also available and best serve manufacturing, distribution, and warehousing. For their superior strength and design flexibility, long bays are also popular for larger retail spaces and may be designed with different types of roofing system and wall finish for a fully customizable building.

Summertown Construction is locally owned in the Lawrence County and takes pride in achieving 100% customer satisfaction. For more information on metal building services or other general contracting services in Columbia, Lawrenceburg, Pulaski, or surrounding areas, call 931.269.8020.